Inspire at Wesley
Inspire is a contemporary worship service that takes place every third Sunday of the month at Leigh Wesley Methodist Church.
We are always looking for musicians to lead Inspire.
If you're interested please visit wesleymethodist.org.uk
or contact Sanya who's contact details are on the preaching plan and circuit directory.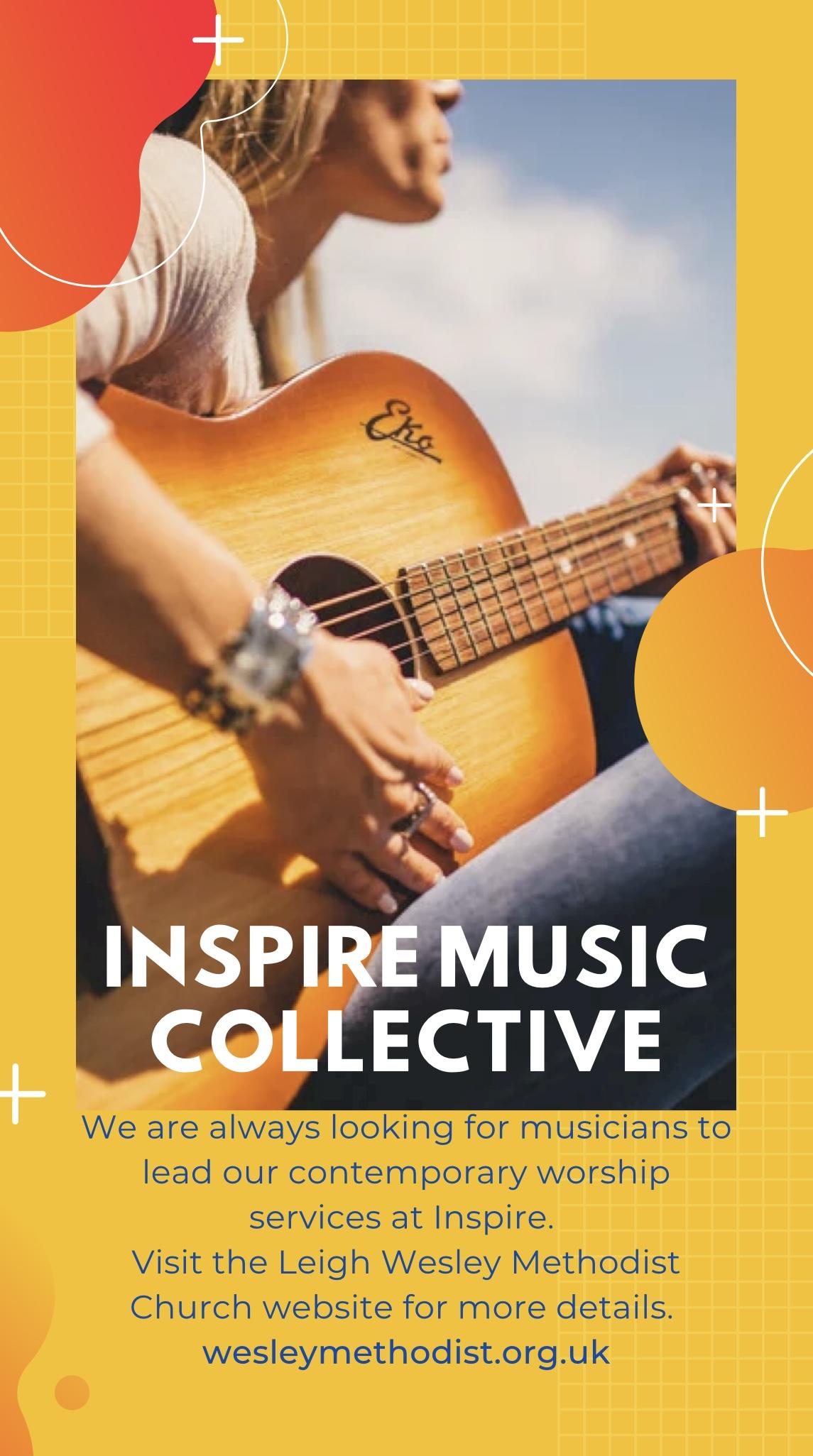 You may also be interested in