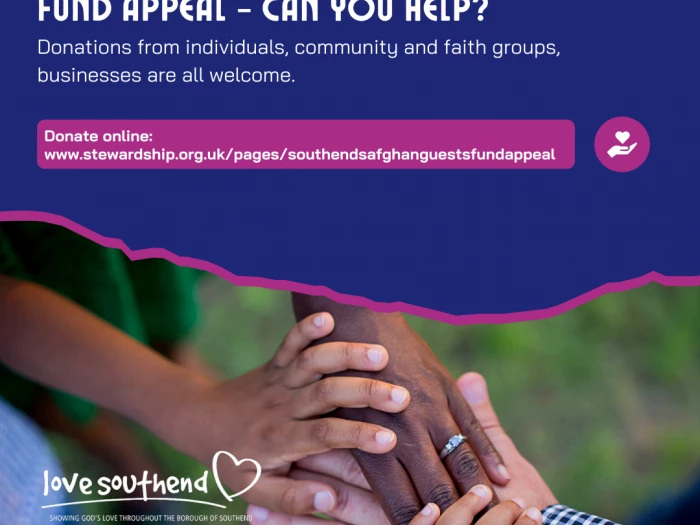 Supporting Southend's Afghan Guests Fund Appeal Can You Help?
Donations from individuals, community and faith groups, businesses are all welcome
The charity Love Southend, in partnership with the Council and the Faith and Belief Network, have created an opportunity for financial donations to be given to support our guests. Donations will be used: to support the immediate needs of the families and individuals; and to support those who are permanently housed in Southend in their home-making.
Funds will be designated by the Trustees for these specific purposes. Hands on workers with our guests will ensure funds are used appropriately. Any remaining funds will be distributed to other refugee / asylum seeker or similar organisations in Southend-on-Sea.
Donate online:
https://www.stewardship.org.uk/pages/southendsafghanguestsfundappeal
Or send a cheque payable to 'Love Southend' to Treasurer, Love Southend, 600, Southchurch Road, Southend SS1 2PT. Please write 'afghan support fund' on the back of your cheque. Thank you!