Draft Programme
Worship Academy 2022 / 2023 Season 10
First Wednesday of the month except January, August and September, 19:00-21:00 at Benfleet Methodist Church.
19:00 meal
20:00 worship led by the circuit
20:15 worship academy
c.21:00 depart
Below is a draft programme for next connexional year 2022/2023. Topics are not finalised so are subject to changes.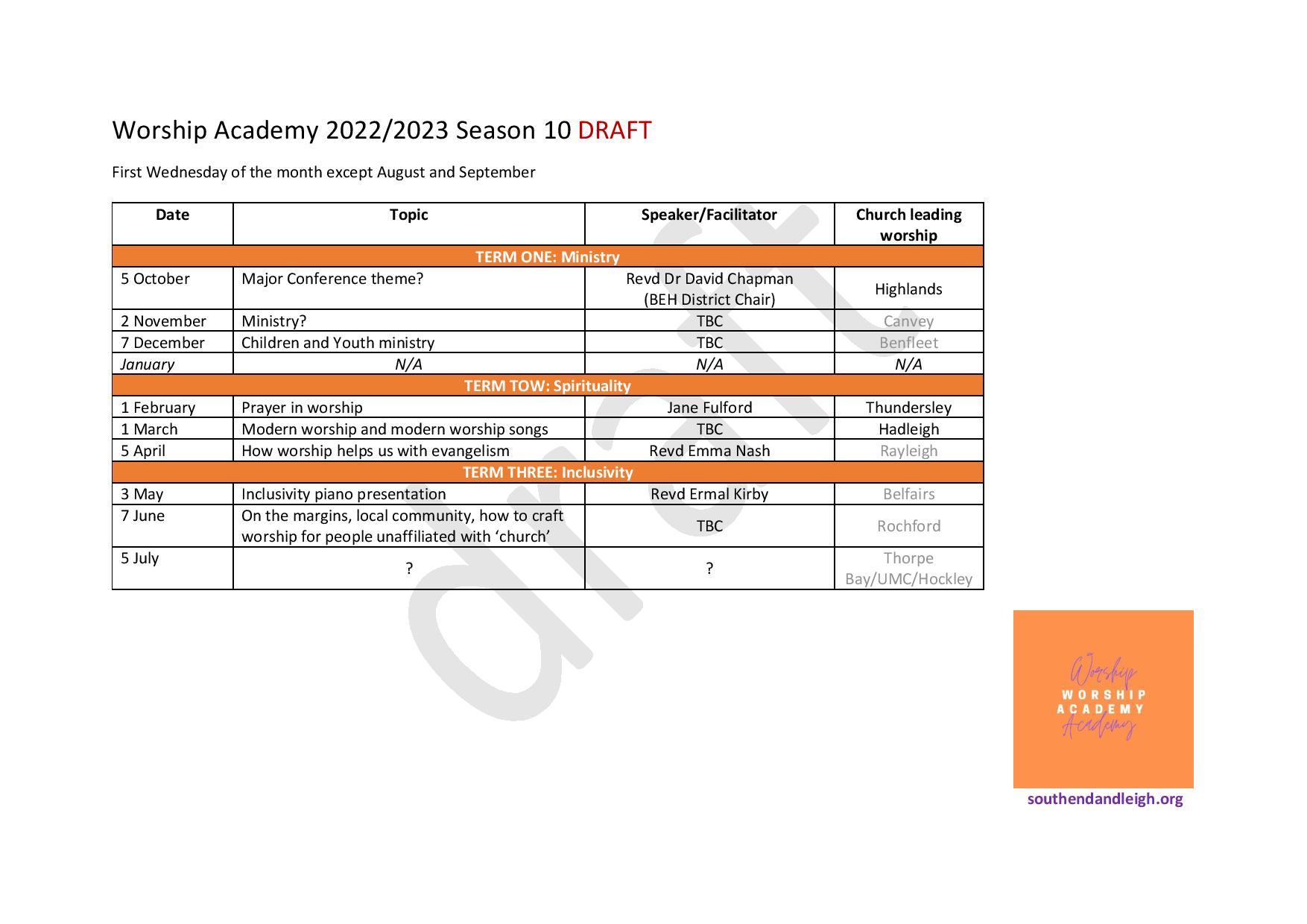 For up to date information please revisit this webpage regularly. Or follow us on our socials here.