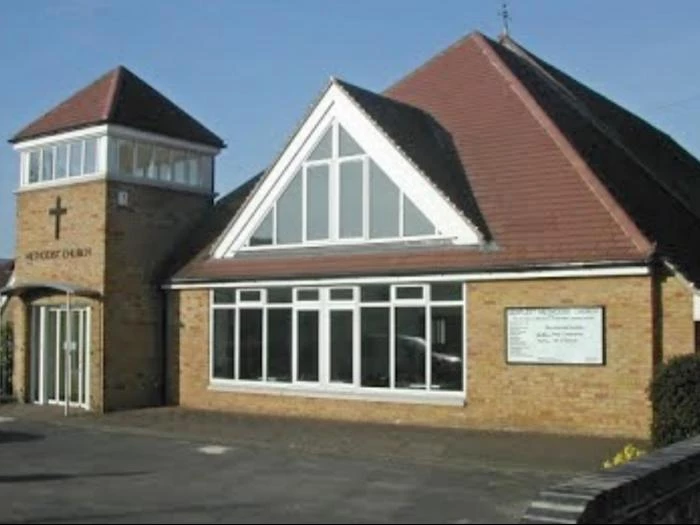 Benfleet Methodist Church was opened in 1931. Extensions over the next 70 years eventually led the Trustees to consider the current state of construction – it was outdated and in need of refurbishment. To capitalise on the church's advantageous position on the High Road (B1006) a decision was made to create a more inviting and welcoming street view. This included a large Welcome Area at the front which would give access to the whole building. This work was completed in July 2005.
A subsequent objective survey of the remainder of the premises exposed the need for further improvement. After a great deal of thought and planning it was decided to demolish what remained (except for the worship area itself) and redevelop the rear of the site. This work was completed in 2009.
The building now comprises a modern set of premises which are continually in demand by our own groups and organisations as well as by the local community. In addition, we have excellent catering facilities within a kitchen which is fully compliant with modern food hygiene standards. Regular church lunches, general hospitality and meals for some outside organisations extend these services to capacity.
Worship services are held on Sunday mornings, also occasional weekday services, study groups and similar activities run on a regular basis. A large youth group meets weekly as well as groups from the Guiding community. The premises are used extensively by Headway, the Brain Injury Charity, and it is their South Essex Office and Day Centre for four days each week. It is also the home of the Music Man project.
The Welcome Area is open daily as a meeting place for the community and is the hub for the mini-food bank which operates on Mondays, Tuesday, Wednesday, Friday and Saturday. It operates from the end of October to March as a Warm Space.
At the Saturday coffee morning funds are raised for national and local charities as well as church funds.
We receive goods for the local Food Bank and usable clothing can be left for the Whitechapel Mission and local homeless centres.
Church email address: benfleetmethodistchurch@gmail.com