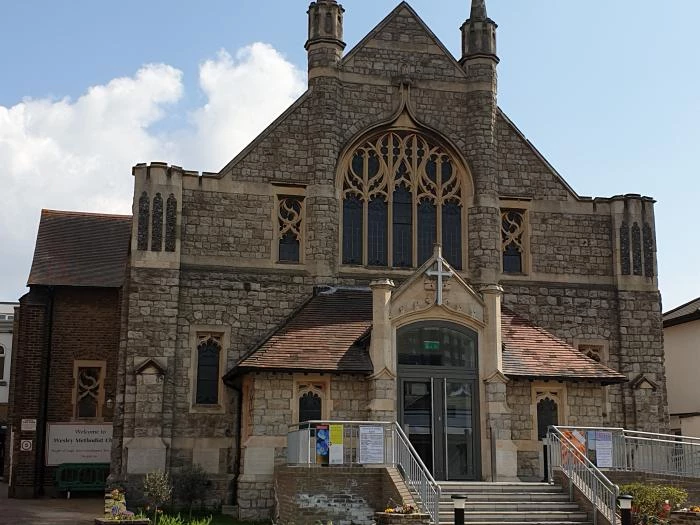 Wesley was formed in 1897 when New Road Methodist Church, now known as The Fishermen's Chapel in Old Leigh, realised that the town of Leigh was growing and that they needed to expand "up the hill" to where the people were. So they founded Wesley and it continued to grow.
The Fishermen's Chapel, New Road takes its foundation from the first visit of John Wesley to Leigh in 1748. The church is still there, having moved sites over the years, due to the introduction of the railway line.
Wesley will always be grateful to those people who had a vision and carried it out.
Since the beginning, Wesley has played a vital role in the spiritual and community life of the area.
The church is open everyday, with a variety of groups meeting in the premises. You will always find someone who will be a good listener and share a cup of tea or coffee, for those who feel they are in need or would just like some company.
Wesley continues to support not only our local community, with the food bank and Night shelter, but a number of other charities, working hard throughout the year, raising funds and spreading awareness.
A warm welcome awaits you at Wesley.